At Northfield Manor Primary Academy, we want pupils to have a deep conceptual understanding of mathematics. We teach our pupils to embed and reinforce the three main aims of the National Curriculum: fluency, reasoning and problem solving.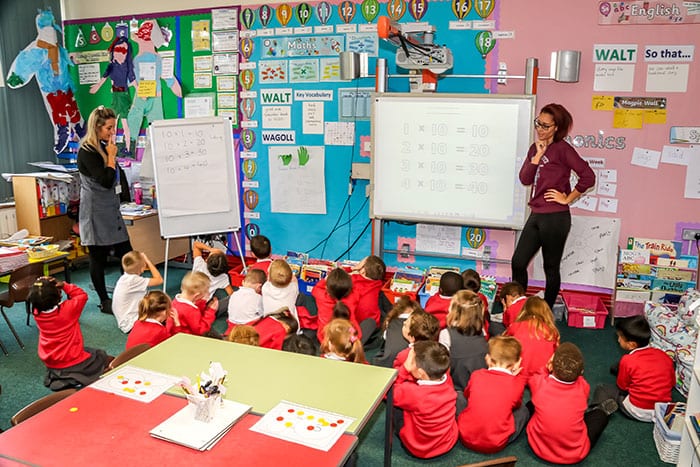 Fluency
Fluency is taught and embedded through daily practice with increasing variance and complexity over time, enabling pupils to develop conceptual and procedural understanding. Frequent opportunities are provided to apply and deepen this understanding through the development of mathematical reasoning and justification. Problem solving opportunities allow children to discuss, plan and solve a range of real-world problems.
Problem Solving
Problem solving enables the children to apply their fluency of mathematics to a variety of problems with increasing complexity and language, testing the children's understanding of how mathematical processes can be applied in a range of sequences and developing a confidence and perseverance in breaking down questions into simple steps.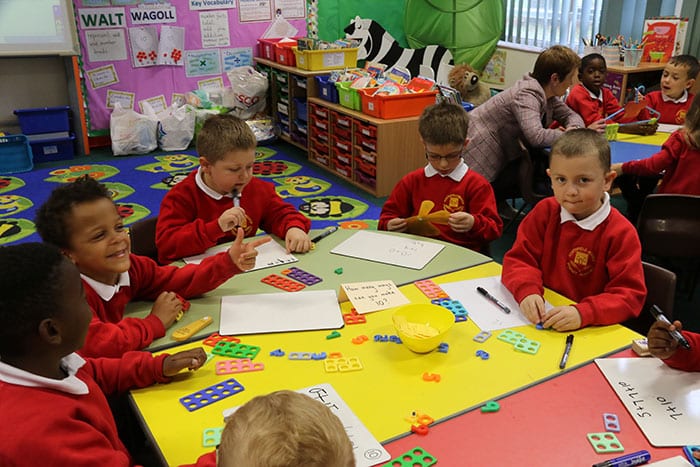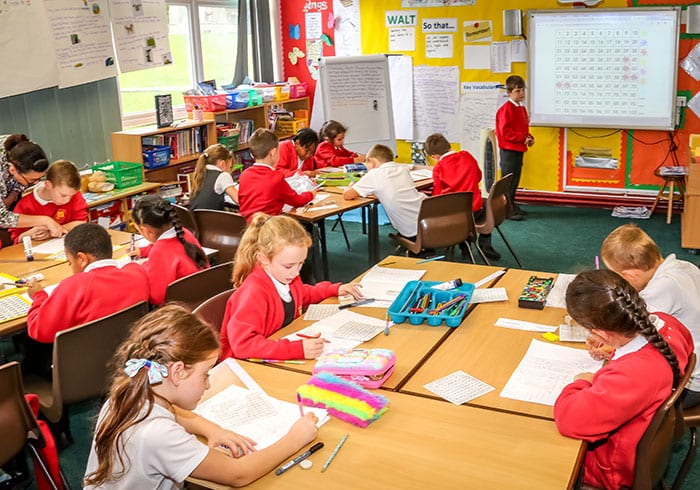 Reasoning
Reasoning provides children with the opportunity to apply their understanding through systematic lines of enquiry, estimation, relationships and developing mathematical argument and justification skills. Within reasoning at Northfield Manor Primary Academy, children are encouraged to use accurate and sophisticated language to partake in stimulating dialogue to progress their learning.
How the Curriculum is taught at Northfield Manor Primary Academy
At Northfield Manor, exciting lessons are planned within a structured sequence to motivate, stimulate and challenge the children in their learning. They relate maths to everyday, real-life situations to enable children to understand the importance and relevance of their learning. The children are aware that fluency is the key to understanding problem solving and reasoning questions.The Curriculum is made up of a range of mathematical strands, which are taught over two week periods during each half term to ensure that children are provided with a wide range of concepts.
Daily class maths lessons consist of:
Arithmetic starter to learn, practice and reinforce times tables, number and the four operations
Whole class teaching and modelling of a concept
Arithmetic and problem solving activities, differentiated to meet the needs of all children
Extension activities to promote mastery maths and deeper understanding
Plenaries to consolidate, challenge and extend through arithmetic, reasoning and problem solving.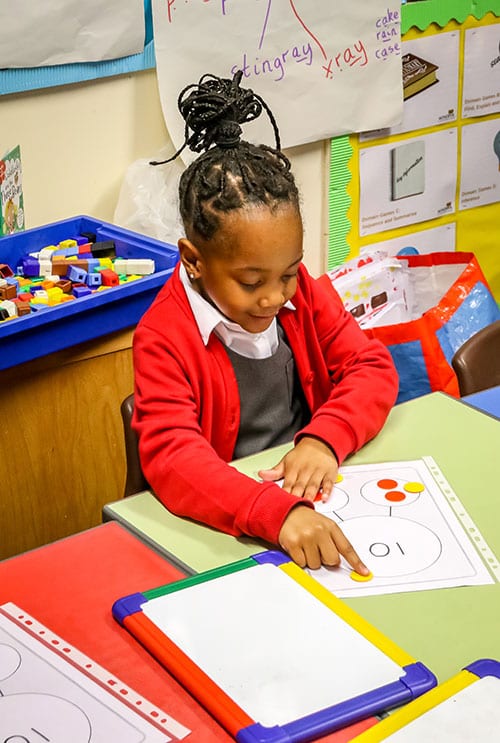 Parents
To become fluent and confident in their understanding of maths, children need practise to acquire a deep, long-term and secure understanding. We ask all parents to practise place value, the four operations (addition, subtraction, multiplication and division) and times tables as much as possible with their children.
By the end of KS1, children should be fluent in their 2, 3, 4, 5 and 10 times tables
By the end of Year 4, children should be fluent in all their times tables up to 12 x 12
This fluency will allow them to access their learning in lessons with more confidence.